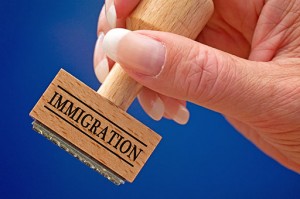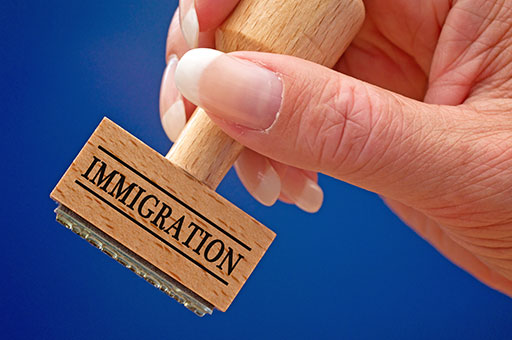 Thai spouse married to an American citizen is eligible to apply for either K3 or CR1 visa if he/she has a plan to migrate to the United States. This two different types of US visas are both catered for the Thai spouse of an US citizen providing options in application processes, rights and benefits granted to the visa holder.
What is a K3 spousal visa?
K3 Spousal Visa is a non-immigrant visa for temporary stay in the United States of America. Once granted with this visa, the visa holder can immediately process the application for the legal permanent residency while still inside the country. This process is called "the adjustment of status".
In case the marriage has been terminated, the K3 visa will expire after 30 days prior to the termination of the marriage and the visa holder must leave the country immediately except if the Thai spouse has already applied or granted with the legal permanent residency which will allow her to remain in the United States.
Holding this type of visa will allow Thai spouse to exit the country and reenter as long as the visa remains valid. However, when the K3 visa expires while having a pending application for permanent residency, the Thai spouse needs to apply for a reentry permit to enter the United States.
K3 visa holder can only apply for a work permit once arrived in the US.
K3 visa application process does not require you to file an affidavit of support. The applicant must prove that the foreign born spouse will not need to rely on the US government for financial support.
See also Law Firm's How to Apply Adjustment of Status page.
What is a CR-1 spousal visa?
CR1 visa or "conditional resident" is an immigrant type of visa.
A Thai applicant for a CR1 would have to wait in his/her home country for the permanent resident application to be processed. This is called the "consular processing".
The CR1 visa holder with his/her US citizen spouse need to change the conditional status to a permanent resident status within 90 days before the conditional permanent resident card expires.
If the CR1 visa holder will have to leave the US while having a permanent resident or conditional permanent resident, he/she will need to apply for a reentry permit.
It is also permitted for a CR1 visa holder to work inside the country.
The work permit is usually issued when the CR1 visa application has been approved.
See also Law Firm's U.S. CR-1 Visa page.
The K3 visa application requires the applicant to file for Form l-129F Petition for Alien Fiancé. However, both of the applications start with the US citizen spouse filing Form l-130 Petition for Alien at the US citizenship and Immigration Services (USCIS).